METS Board of Directors
---
Sheila Bennett – Vice President

Sheila Bennett recently moved back to New Brunswick from Ottawa. She had moved there originally to attend Carleton University, where she graduated with a BSc in Integrated Science and then stayed for another 10 years when she became employed with the RCMP. She transferred back home to be closer to her family and friends and now works for the RCMP in Riverview. Sheila is familiar with the METS organization through her brother Marc, who has used their services for many years. Sheila joined                                                              METS Board of Directors in 2015.
---
Aaron McLean – Treasurer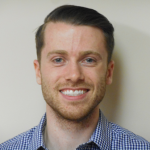 Aaron has been a Board member since 2018. He holds a Bachelor of Business Administration degree from UNB Fredericton, and obtained his CPA designation through the Atlantic School of Chartered Accountancy. He has experience in accounting and audit-related roles and is currently the Manager of Internal Audit at Organigram.   Aaron has also served as Treasurer on the Board of The Moncton Regional Learning Council.
---
Kathy Sather – Secretary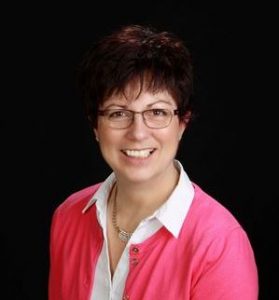 Kathy has been a self-employed entrepreneur for over 30 years and currently works in the real estate industry as a Home Stager (CCCP™) and as an assistant to her Realtor® husband Alan.  Prior to moving to Riverview, NB from Saskatoon, SK in 2011, Alan and Kathy owned and operated a True Value Hardware store in Kelvington for over 20 years. Over the years Kathy has been active in many organizations and is currently a member of the Town of Riverview Art Procurement committee.  She previously served as Librarian for the Codiac Concert Band, Administrator for Saskatoon Minor Baseball, was an elected member of the Kelvington Credit Union Board and Local School Board.   Kathy has been a volunteer with the Saskatoon Jazz Festival, local music festivals, numerous sports clubs and many other community organizations. Kathy joined METS board in 2018.
---
Andrea Cowan – Past-President

Born and raised in Riverview, N.B. Andrea graduated with a Bachelor of Arts Degree at Saint Francis Xavier University, and a Bachelor of Education at UNB. After receiving her Education Degree, she travelled overseas and taught in London, England where her passion for world travel was ignited. Andrea has worked for the Anglophone East School District at Moncton High School for the past ten years, where she has worked as both a Resource and English teacher. Over the past 10 years, Andrea has given back to the community as a coach (soccer, track and field, volleyball and basketball) as well as a Student Council Advisor at Moncton High School. She is currently a volunteer for METS Community Connections program and enjoys spending her time supporting her community.  Andrea joined METS Board of Directors in 2017.
---
 Jason Dempsey
                                            Jason has been a board member since 2021.  He graduated from St. Thomas University in Frederict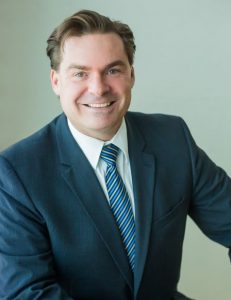 on and Dalhousie University in Halifax.  Jason and his wife Lee practice law at the offices of Phillips Dempsey.  Both Lee and Jason have served as board members and volunteers within several charitable organizations in the Greater Moncton Area and remain committed to community service.
---
Debbie MacDonald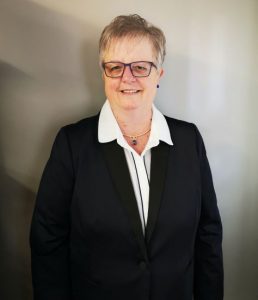 Debbie has been a member of the Board since 2021.  My childhood was growing up on a farm overlooking the beautiful Belleisle Bay. Following graduation, I spent 20 years in the Sussex area, working in various positions. One of my jobs included looking after handicapped individuals in a Human Service Counselor position without the designation.  In July 2002 I moved to Moncton and I began my career with RBC in January of 2003.  I have volunteered over the years with many organizations including METS, JDRF, United Way, Moncton Wildcats and The Peter McKee Community Food Centre (helping to teach children how to cook). Currently volunteering with NB Heart & Stroke, and What Kid's Need. I donate homemade knitted hats and mittens, which I enjoy doing.  I have a passion for helping those in need and I am fortunate to have this opportunity.
---
Gary Rouse

Gary Rouse hails from the bucolic community of Corn Hill, NB. He received his early education in the one-room schoolhouse in that community and then on to Sussex, where he received his high school education. Upon completion of high school, he enrolled in the Cook program at what is now known as the New Brunswick Community College, graduating with honours. After a brief stint working in the industry, he returned to the Community College as an instructor in the Cook program in 1969. He rose through the ranks becoming supervisor and then department head. A reshuffle of positions at the College in 1997 saw Gary move to the Student Services and Marketing department where he remained until his retirement in June, 2004. He is a member of the Probus Club of Greater Moncton and the Moncton Fish and Game Association. He enjoys photography and reading. Gary is married to the former Susan Leaman; he has three children and four grandchildren. Gary has been a Board member since 2015.
---
David Richard – Executive Director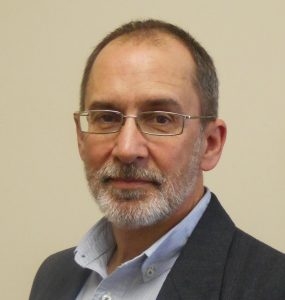 Tel: (506) 858-9404 ext. 202
Email: execdir@metsinc.ca
To View the Latest Annual Report – Click Here